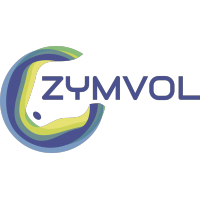 Zymvol Biomodeling S.L
Industrial Biotechnology · Startup
Roc Boronat 117, Barcelona, Spain · Spain | SAAS
About Zymvol Biomodeling S.L
Zymvol Biomodeling S.L. is a technology providing firm specialized in computer-driven enzyme discovery and engineering for Biotech, Chemical, Pharmaceutical and Protein producing companies. The Company provides custom-made solutions that accelerates and enables the discovery and development of new industrial enzymes through molecular modeling and cloud-based high-performance computing.
Our vision is to catalyze the replacement of unsustainable chemical processes, which often use expensive and contaminating materials, by sustainable/biodegradable biochemical processes.
Research areas
Biological Sciences
Industrial Biotechnology
Biobased chemical building blocks
Biobased Materials related to Industrial Biotechnology
Bioplastics
and 17 more
Organization Website

Organization Type

Startup

Founded

2017

Headquarters

Roc Boronat 117, Barcelona, Spain
Start collaborating Now!
We are currently seeking best-in-class collaboration partners for the postings listed below. You can respond to current opportunities by browsing the listed entries. We do want to invite you to cooperate with us so please contact us through the available template and we will get in contact with you. Please provide as much detailed information as possible in order to facilitate the engagement process.
Contact Person Andrea Martínez Bernardini
Business Developer at Zymvol Biomodeling S.L